We are getting ready to start the new year with some new faces! Here is the 2019 HYP board ballot, which will be voted on December 12th at our Snow Day Social and Annual Meeting. We hope to see you there!
Alyssa Sorenson, President
A Wyoming native, Alyssa was delighted to move to Helena in 2016 after a two year stint in the south completing her Master of Public Administration at the University of Georgia. She loves the Montana mountains, snow, dry air, and lack of flying cockroaches. She's now putting her degree to work as a program evaluator for the Montana Legislature. This will be her third year on the HYP board, and she's looking forward to the best year yet! In her spare time, she enjoys snow shoeing, cross country skiing, strategy board games, and brunching.
AshLy Tubbs, Vice President
AshLy Tubbs is a 4th generation Montanan from Billings. She spent her summers as a child in the lakes of Helena and has always considered Helena home. She graduated from the University of Montana in 2013 with a degree in Social Work with minors in Gerontology and Psychology. AshLy worked in the Governor's Office as the Director of Constituent Services for the last couple years and took the summer off to spend more time with her two toddlers. She returned to work in the Director's Office at the Department of Commerce as the Project Coordinator for the Equal Pay for Equal Work Task Force where she is eliminating the gender wage gap in Montana. She passionate about social justice and protecting our most vulnerable people and resources. When she is not entertaining her babies, you can find AshLy next to a fireplace with a book and tea.
Amelea (she/her/hers) hails from St. Louis, MO and works at the Montana State Library. She went to college in Ohio and graduated with a degree in East Asian Studies, and then lived for four years abroad, two years in China and two years in Korea. She did her master's at UNC-Chapel Hill, and since moving to Montana in June 2018, has loved exploring the wonderful outdoors here. Amelea's other hobbies include baking, crafting, old-fashioned correspondence, and bothering her cat Pocky.
Emily Kittelson, Treasurer
Emily is a native of Helena and graduated from Capital High School. She recently earned her AAS in Business Technology from Helena College and will be pursuing her bachelor's degree online in Management and Public Relations from MSU-Billings. She has also been building a career with the State of Montana since 2013. Through working for the State of Montana she has gained extensive background knowledge in accounting procedures. In her spare time, she enjoys spending time with her family and friends, showing off Helena and the surrounding areas, reading and playing board games.
Natascha Robinson, Public Relations Coordinator
Natascha is a Washington native and moved to Montana in 2015 with aspirations of a close-knit community and better work-life balance. She currently works at the Montana Hospital Association and is the Director of the South Central Area Health Education Center. Prior to coming to the great state of Montana, she worked in Marketing and large-scale events in Portland, Seattle, and Orlando - for a certain mouse. Natascha completed a degree in Digital Technology & Culture from Washington State University. In her free time, Natascha enjoys reading, outdoor exploring, researching, events, cats, and Dragon Boating - Go Buzz!
Kelsey Wandke, Membership Outreach Coordinator
Kelsey is a native of Helena and graduated from Capital High School. She earned a bachelor's degree in sociology from the University of Montana and has a Project Management Professional certification with extensive experience in project management, logistics and leadership. Kelsey is a veteran and is currently serving as a Company Commander in the Montana Army National Guard. Kelsey works full time as a federal technician for the Montana Department of Defense in charge of the logistics and sustainment for the state. In her spare time, she enjoys spending time with her husband and children, playing board games and either skiing in the winter or kayaking in the summer.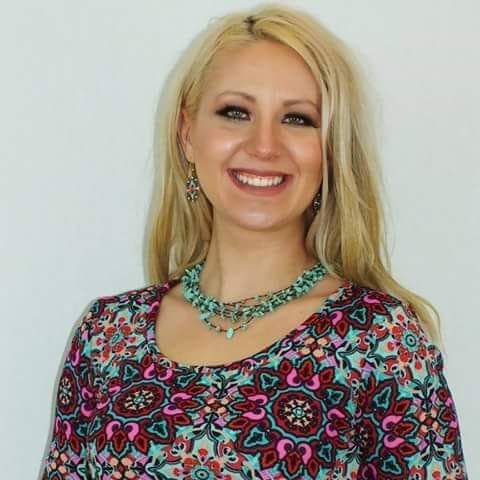 Sassion Rhodes, Social Media Coordinator
Sassion Rhodes is a Helena native who loves traveling and music. She graduated from Helena College of Technology of the University of Montana with a degree in accounting. She currently manages a motel in Helena. She is a self-made entrepreneur and owns a real estate investment company with her husband. Her goal one day is to own her own Hotel as her passion is hospitality. In her free time she loves to travel with her family and help her children discover their passions.
Rachelle Sartori, Public Service Chair
Rachelle is a recent Helena transplant who moved here for an Americorps term in 2016 after graduating from Ithaca College with a degree in Public and Community Health. She is from a Chicago suburb originally, so moving to Montana felt whimsical and adventurous. However, Helena quickly became home, and she now lives and works here full time as the Community Education and Outreach Coordinator for MT No Kid Hungry. In her job, she focuses on building the leadership and influence of people who have experienced poverty in our community, through public speaking and advocacy training. When not working, she can be found running, socializing with friends, and hiking around the South Hills. She hope for the opportunity to help other young people become more civically engaged, by serving as the Public Service Chair.
Carissa Beckwith, Recreation Chair
Carissa grew up in northern Minnesota and attended St. Olaf College. Graduate school drew her out west, and since earning her MA in Environmental Humanities from the University of Utah, she hasn't left the region. A newcomer to Montana, Carissa is the Grants Manager at the Montana History Foundation. She loves grants—and she enjoys balancing her work with outdoor recreation. Backpacking, fly-fishing, hiking, and canoeing are her frequent pursuits.
Vanna Altheid, Professional Development Chair
Vanna is two years into her life here in Helena, and loves it. After graduating from The Evergreen State College in Olympia Washington with degrees in Communications and Business Management, she decided to leave her hometown and become a Montanan. Vanna runs a real estate business with Keller Williams and credits her commitment in realty to her wonderful clients. In her spare time, Vanna loves fishing, hiking, all live music, and a good glass of wine. Vanna sticks with HYP because she loves meeting new people, and building the culture that makes Helena so special.
Julia Bryant-Barrantes, Social Chair
Julia left the west coast in 2011 to attend Montana Tech in Butte, Montana. During her time there she fell in love with Montana - especially the incredible people - and she's been happily here ever since. She has a passion for economic development and loves supporting local businesses. Julia considers herself a Montana adventurer, and when not engaged in one of her many projects, you can find her lakeside with her young family and two malamute huskies.